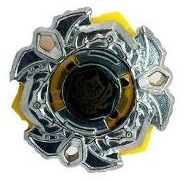 Variares 145WB
est le réplica de
Variares D:D
de chez
Hasbro
. Elle est de type Défense.
Boulon: Variares
Edit
Roue: Variares
Edit
Axe de Rotation: 14,5 (145)
Edit
Pointe de Performance: Wide Ball (WB)
Edit
Autres Versions:
Edit
A Savoir:
Edit
Hasbro a publié Variares 145WB avec marquer: "Anneau d'énergie+Roue de Fusion" au lieu de "Roue", ceci est du au faîtes que Hasbro n'a jamais publié les Roues qui composent les toupies de la série Metal Fight
Ad blocker interference detected!
Wikia is a free-to-use site that makes money from advertising. We have a modified experience for viewers using ad blockers

Wikia is not accessible if you've made further modifications. Remove the custom ad blocker rule(s) and the page will load as expected.